Location
ESA ESTEC in Noordwijk
*This event takes place as part of the NL Space Campus's Space Week, the ESA Open Day is also partnering with Dutch Weekend van de Wetenschap.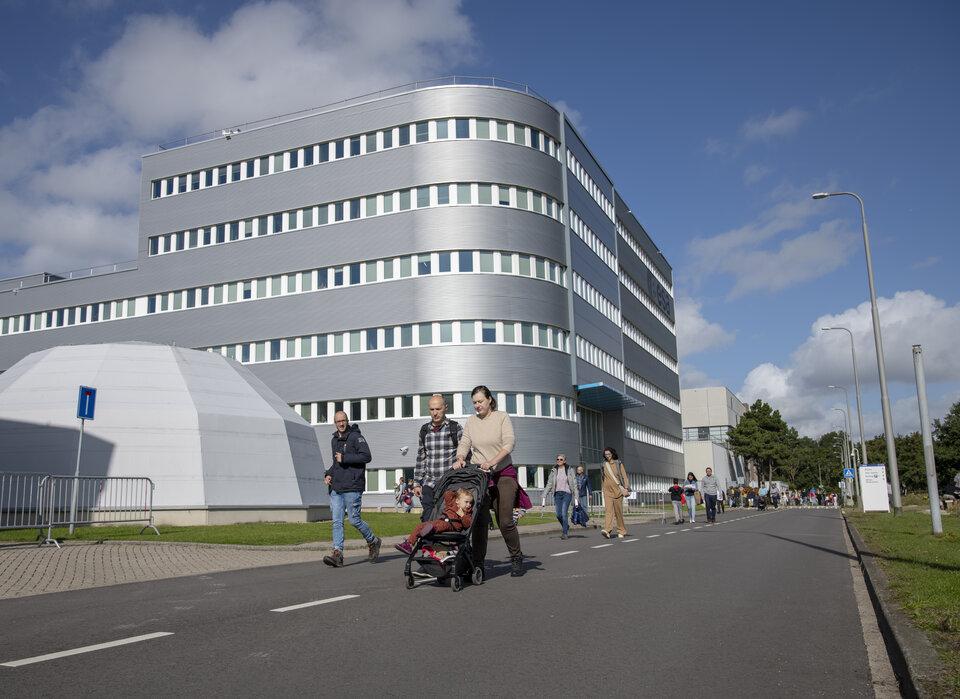 On Sunday 8 October, the 12th annual ESA Regular Open Day* in the Netherlands will take place at ESTEC in Noordwijk. 
This year's theme is 'Science Fiction Gets Real', highlighting how science fiction has inspired scientists and engineers to join ESA, and turn once imaginary concepts into scientific facts. This is your chance to meet space scientists and engineers to find out about all aspects of Europe's work off the planet, including posing questions to the experts at our Space Citizens Forum.
ESA astronauts André Kuipers and Thomas Reiter will be here for talks and autograph sessions, along with John McFall, UK Paralympian athlete and member of ESA's astronaut reserve.