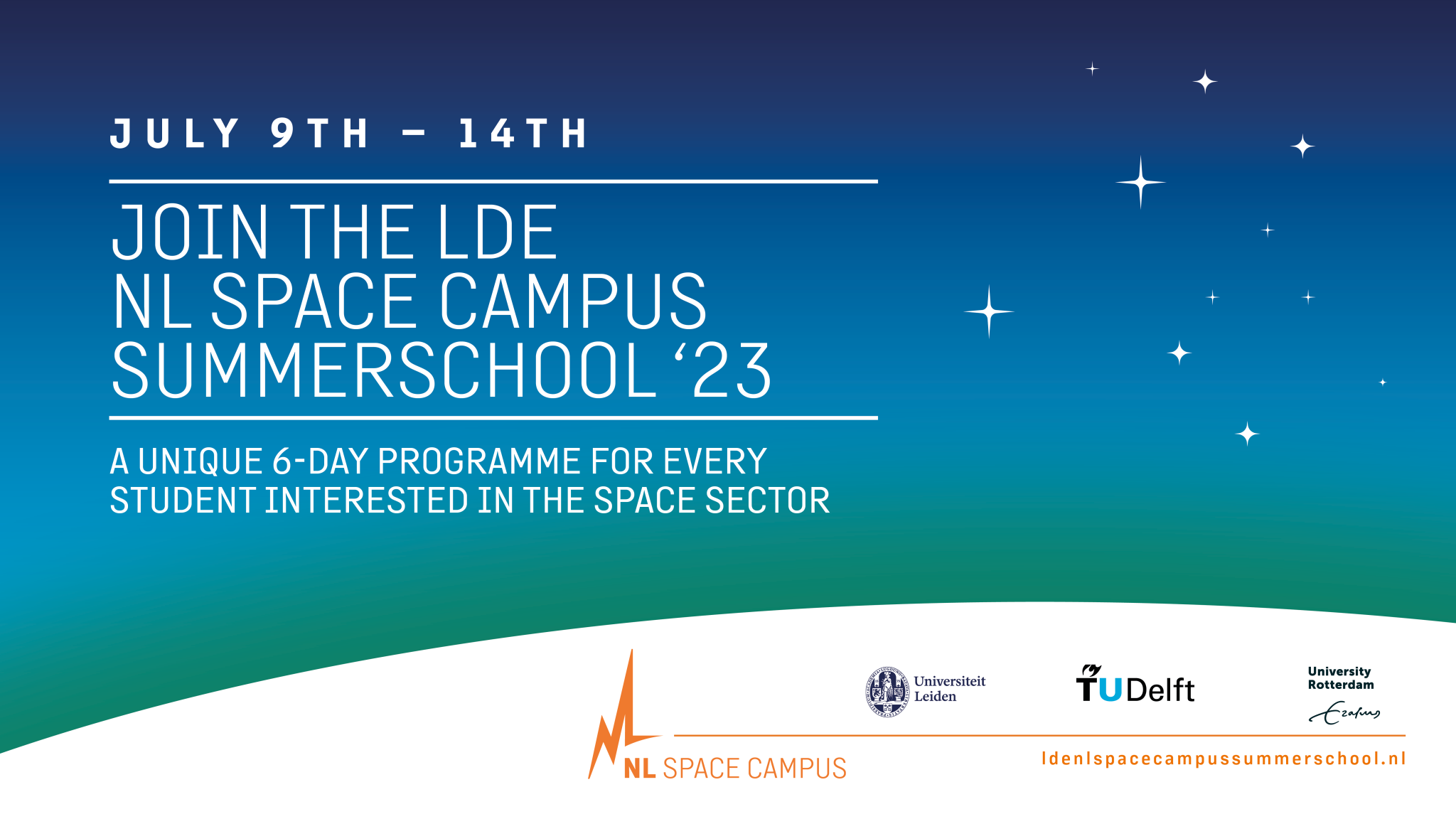 The second edition of the Leiden-Delft-Erasmus (LDE) NL Space Campus Summer School will take place from July 8 until July 14. During the summer school students will meet and learn about the various space programmes, developments and (research) activities at the Leiden Delft and Erasmus universities and go on a tour of space agencies, institutes and industry in South Holland, including (amongst others): ESA ESTEC, SRON, TNO,  AirbusDS, SBIC, Galileo Reference Centre and of course the three universities themselves. Starting at the NL Space Campus in Noordwijk at ESA-ESTEC, the technical heart of ESA, you will tour the cities of Leiden and Delft before returning to Noordwijk. Regular registration closes on May 15th 2023 (Early Bird registration closes on April 24th). 

                                             Register now!
Why should I register?
Connect with and meet like-minded students from different studies and the space sector
Experience working in an interdisciplinary team to solve challenges that the space market is currently facing
Learn about the activities, developments and challenges in the Dutch Space sector
Broaden your network with experts from renowned companies in the space sector
Build your CV by working in teams and on challenge proposals
Find out how and where you can work in the Dutch space sector through various networking activities.
Curious about last year's LDE NL Space Summer School? Take a look at the aftermovie!


Application process and registration fee
For the LDE NL Space Campus Summerschool participants will be ask for a short motivation and share their study background, to have sufficient participants from the different backgrounds for the interdisciplinary projects. 
                                   Early Bird (Closes April 24th)         Regular (Closes May 15th)
LDE students              175,-                                            205,-
Non-LDE Students      225,-                                            255,-